Are you someone who hates to get up in the morning? It doesn't matter what time you go to bed or even what time you need to get up, 8 am, 10 am or even 12 pm. Then we are in the same boat. I love my bed and I rarely like to leave it.
If you fit this description or know someone who does then boy do I have the gift guide for you. And these gifts are honestly perfect for anyone, because who doesn't love sleep?
Goodies, Gifts and Gadgets
A comfy and cute bathrobe! Sleep lovers can all agree that getting dressed in the morning is such a hassle why even get out of bed to do it? Check out this adorable and comfy bathrobe that will be the perfect attire to chill around the house in.

PJs! Every sleep lover needs the perfect pair of pjs and Aerie has some extremely cute and soft ones on sale for $20. Check out my favorite pair here!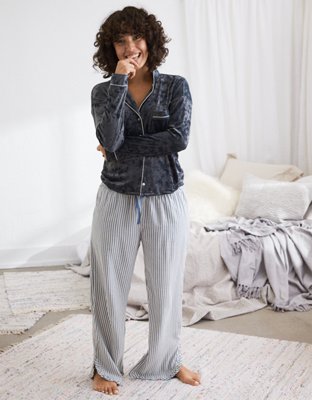 Eye mask! I have heard amazing things about this YIVIEW sleep mask, particularly from my favorite Buzzfeed videos, Lady Like favorite things, which you can watch here. And if it's good enough for Freddie it's good enough for me!
Melatonin is a natural hormone that helps us regulate sleep. What I've tend to find is morning haters typically struggle to go to bed early. This is true for me and so to help with it I take melatonin time to time to fall asleep faster and stay asleep throughout the night. I like this sleeping aid because it is already naturally in our system and is not addictive. This type is my favorite!
Essential oil defusers! Another sleep aid I've heard friends and youtubers rave about is essential oil defusers. Essential oil defusers release and aroma of essential oils that can help with relaxation, sleep, breathing problems and more. I have yet to try it but plan on buying one as a gift and one for myself this holiday season. This one comes with eight essential oils and a cute defuser.

Black out curtains! This one is a necessity and if your sleep lover doesn't already own these then you will become their favorite person. Get them here for cheap.
Other sleep lover gifts
Thank you to all my sweet sleep lover friends who helped me brainstorm these gifts!
If you click directly to the links above for Amazon I do recieve a small portion of the sales. All products I've chosen myself and opinions are my own. Thank you in advance for all the support, I truly do appreciate it!